My Blogging World
as it used to be, not currently updated Feb 2016
added -April 7th 2012

DomPyrography
I have recently started doing Pyrography, writing and drawing pictures on wood or leather using a hot wire tool. This is where I record the items I have created, gives an idea of progression of both style and idea.

i:Touch Art
Orriginall I called this Finger Print Art, but changed to i:Touch Art. Some of the pictures I 'fingerpaint' on my i:Touch end up here. More laterly it has been when I have been in hospital, planning escape routes such as tunnels, or hang gliding off the roof.

Poro Island Adventure
My first trip out of Europe, I headed for Poro Island in the Philippines in August of 2011, this was a short narative of my travels.

RanDOM
A random comment blog on day to day, month or some longer period concerning faith, life - or whatever. Probably, if it fits under no other blog title, this is where it will land...

Sketches
Additional to my Pyrography I enjoy doing the odd doodle, sketch, Postcard or other piece of art.

There are occassions when an item appears in two blogs, but not much cross-over at the time of writing.
---
added - Jul 31 2009
Back from a few days at New Wine working with HoverAid, a small charity with one big idea - that hovercraft can be used to overcome the very basic problem of travel to and from certain remote rural communities.
Currently operating in Madagascar, terrain too wet for land based vehicles and rivers too shallow for boats, HoverAid are able to move aid workers and equipment around in their specially designed hovercraft on the rivers providing highways around the region.
HoverAid have been described as the Samaritains Donkey. Take a look at their web site, maybe you would sign up to their newsletter as a start of your support for their work. Take alook at www.hoveraid.co.uk
---
About links from the margin
You are sitting here at the HomePage, the doorway to my notebook on the internet.
Here, I occassionally keep folk up to date with the latest thought in my head.
At the My Testimoney page you will find news on what is so important to me about my life as a christian. I occassionally update this page as obviously being a christian is all about a living faith, we don't live in the yesterday, but should be living our faith in the now with folk sharing our community space and our world.
I spent some time putting together a presentation for my HomeGroup telling them why I find prayer so important. This is represented on my Prayer page, do read through and see if you think likewise.
Courtesy of the Medical Research folk in Cambridge, I had the pleasure of snoozing in a Brain Scanner. See the resultant picture of My Brain here.
Random is where old posts from this page may go to die.
Some of you may have visited these pages from St Pixels. At one point I was a regular Service Leader, but for one reason or another my appearances at St Pixels have slowed down. Nothing negative about St P's, but I find that I am able to get online at the right time a lot less nowaday. Friendships I grew at StPixels are most valued and treasured in my heart as was the fellowship and worship there. On the Reading & Thought is my very last Reading I talk I gave there. Maybe I will be able to get back again sometime.
Blank ; Just where does a Blank link lead one to.
---
---
Blank Panel
Feb 2016

Blah blah blah...

---
Added recently...
April 10th 2012
I have added two new pages to this site this week,
My Blogging World details of which for the moment appear in the first column on this page too.

---
---
Isaiah 55:9-11
added Sun 19th June 2011

9 "As the heavens are higher than the earth,
so are my ways higher than your ways
and my thoughts than your thoughts.
10 As the rain and the snow come down from heaven,
and do not return to it without watering the earth -
and making it bud and flourish, yielding seed for the sower and bread for the eater,
11 so is my word that goes out from my mouth:
It will not return to me empty,
but will accomplish what I desire and achieve the purpose for which I sent it.
New International Version Copyright © 1973, 1978, 1984, 2011 by Biblica

Lord God,
May we all seek to plant your word in our heart, inspire us through your Spirit. Father give us strength, courage and wisdom to follow you, listen to and understand you - and to be your servants willingly, so that through us your word and promises may return filled and filled again.

In Jesus name we ask, AMEN
---
Happy Easter Folks
added -Fri 22nd April 2011

I have doodled an animated gif as an Easter Card

---
Mystery Monk
added -Mon 11th April 2011
Join me in following the adventures of Mystery Monk.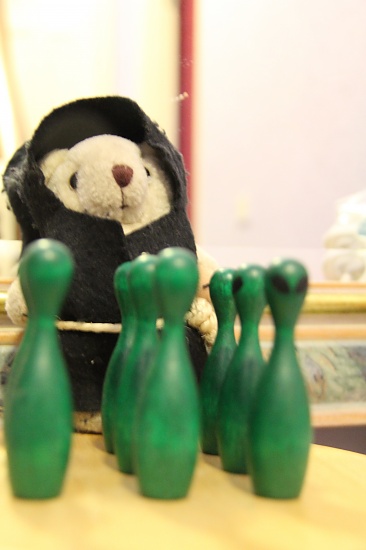 ---
Defining Church
added - Oct 17th 2010
Wandering the WEB today has made me wonder what the deffinition of 'church' is. Ask many folk in the UK today and they would probably point to the nearest traditional built church building. A lesser number of people may suggest the conngregation within comprise the church. There are many churches nowadays renting premises by the hour, or meeting in their own houses. Emerging churches on the internet, see St Pixels, i-Church to name but two, then today I heard a biblical podcast based messages ministry defining itself as church. Define christian CHURCH,
community?
building?
faith?
actions?
lifestyle?
worship?
declaration of the gospel?
I will have a thunk!
added - Oct 21st 2010
I have thunked... it is the wrong question to ask. We do not want to act out our faith in church, we should live our faith in or lives.
added - June 21st 2011
Maybe not the wrong question, the wrong deffinition of answer...
The christian church is a community of believers in Jesus Christ as Lord, who died in our place spending time in hell, then rising again from death and ascending to His Father in heaven. We are a community of believers promised a place with Jesus in heaven. As believers we should take a christlike and often sacrificial attitude to living in community amongst our neighbours.
---

Revelation 3:20 (King James Version)
added - Oct 14th 2010
Behold, I stand at the door, and knock: if any man hear my voice, and open the door, I will come in to him, and will sup with him, and he with me.
As an obstinate teenager I believed Christ's mesage through the Gospels, but thought Christianity an arduous task to complete. I realised maybe I would accept christ in at some point, but...
This verse reminded me Jesus would not come striding into my life un-invited, riding in on his white horse at the last minute to save me - he wanted to come in there and then - and it was UP To ME TO OPEN THE DOOR AND LET HIM IN
---

A Merry Heart...
added - Jan 6th 2010
Proverbs 17:22
A merry heart doeth good like a medicine but a broken spirit drieth up the bones
---

Enough beer for a month, I do like the aftermath of Christmas, and today I have even been brought a bottle of beer bearing my surname from the local Manor. I will enjoy...

Amongst the other consumable Christmas gifting coming my way this Christmas was some fantastic Port (I fell in love with Port at Tim & Natalie's wedding where Port was served in lieu of Champagne for the Toast. I deffinitely approved.) and some elven like Fudge, which to me took on the form of Lembas or WeyBread which the Hobbitts used to give them strength and energy on their journey. Just a wee sliver at a time - it will take some time to dissappear.
---

27th April 2008
In a recent email I received a quote from John Piper,
"Until you know that life is war, you cannot know what prayer is for...
But what have millions of Christians done?
We have stopped believing that we are in a war. No urgency, no watching, no vigilance. No strategic planning. Just easy peace and prosperity.
And what did we do with the [prayer] walkie-talkie? We tried to rig it up as an intercom in our houses - not to call in fire power for conflict with a mortal enemy, but to ask for more comforts in the den."
My friend went on to say,
....but I suspect many of us need a good kick up the backside in terms of complacency and priorities. I know I do, and often! It's so easy to get distracted and caught up in things of little eternal significance. The battle is raging, but are we even engaging? "
Harsh words, but I think we, as christians are well in need of a wake up call as to what our faith is about. Thanks for the timely email S.
---